Catholic Campaign for Human Development
Celebrating 50 Years!
LEARN MORE

Rosemary Mihindukulasuriya
2021 Art Contest Winner | Grades 10-12

LEARN MORE

Restorative Justice Practices in St. Louis
LEARN MORE
Supporting

Support the
DONATE
CCHD Mission!

2021 Art Contest Winner | Grades 7-9
LEARN MORE
Krysta Flores Azurdia

2020-2021 Grantee Spotlight
LEARN MORE
Institute for Peace and Justice

in local grant funding
LEARN MORE
Apply for up to $10,000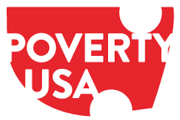 Find out how to address the root causes of poverty
Stories of Hope
Maps and Data
Poverty Quiz and Facts
Policies That Help
Classroom Resources
Catholic Teaching
Who is in Charge of CCHD?
Catholic Campaign for Human Development (CCHD) is the national anti-poverty program of the United States Conference of Catholic Bishops (USCCB). CCHD grants are funded by donations from Catholics across the country, especially through an annual parish collection taken up the weekend before Thanksgiving. The local CCHD program is administered by the Archdiocesan Peace and Justice Commission. All CCHD grants are approved by the St. Louis archbishop.